Petra, that is her name! She is solely responsible that we brought Africa Night to Belgium. She is the one who succeeded where others had failed for several years in convincing us to give Belgium a chance. She not only talked the talk, she walked the walk. She took us to different locations in the Limburg area to check and negotiate halls. It is due to her perseverance that we started in September 2017. But if you thought she stopped at that, you need to think again. She is the one who goes to the market to buy all the ingredients and does all the cooking. She is the one who, in the beginning, did the bulk of the work of bringing flyers around and telling people about Africa Night Belgium! Oh lest we forget, she is the also one of those who serves the food to the other guests during Africa Night Belgium. She did some of the financial and tax background inquiries so that we could operate on a fully legal basis in Belgium. She gives tips and feedback. She helps with so many other little things here and there. In short she is the sort of person everyone hopes would be on their side every time. She is reliable, honest and above all, she is sweet. With a group of her friends who also help out, she is the lady that has a place in our heart.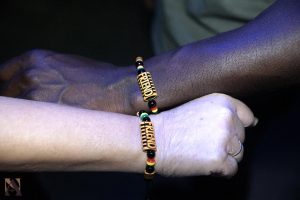 But since we are in Europe and since everyone here always has a (hidden, financial) reason for doing anything, you might ask what her (hidden) agenda is for doing all of these. Yeah, even we asked ourselves and her that question many times long before and long after Africa Night Belgium started. It turns out she does have an agenda. But there is nothing hidden or sinister about it. Her agenda is simple. She just wants to have a place where she could have fun without worrying about people making trouble and other shenanigans. She was tired of going out to most other places with the same musical theme. Every night always ends with a police intervention!
She had been to Tilburg several times and saw how Africa Night Tilburg is a trouble-free, well-organised event. She wanted something like that closer to her town. She did a lot to persuade us to come. But we recognised immediately that she was an angel sent to bring good fortune to those around her and beyond. Above all, she makes some private, tough sacrifices every month to be able to be fit and ready for every Africa Night in Belgium. This is our public way of saying to her what we already have said in private. Petra, you are a solid rock on which we can rest our back on. Thank you for being Petra! To our Africa Night Belgium guests, please give her a hug next time she serves you food during Africa Night Belgium!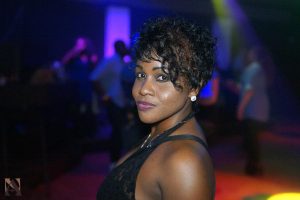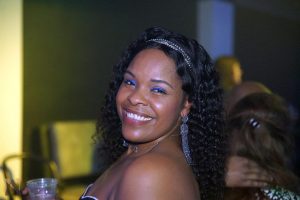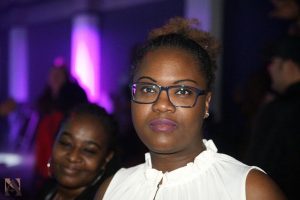 And now something completely different! You would think by now we have come across every question regarding Africa Night after all these years. But there was a question asked during the February edition of Africa Night Belgium that made both our mouths and our pants drop!
"Why are there so many Africans here?" Asked this lady (who, it turned out, was one of the people who sneaked in without paying) She genuinely looked shocked and surprised to come to an Africa-themed party and see many African people! What she was expecting we don't know but we know that today (2 days later) we are still processing that question in our head while we are trying and failing to pull up our dropped pants and close our open mouth! It is called Africa Night! Stupid!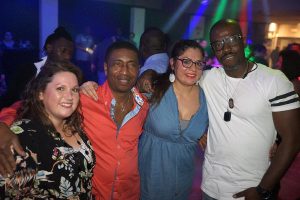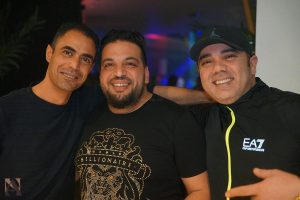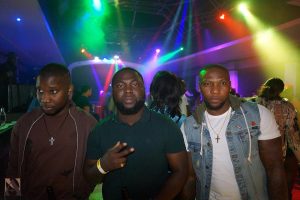 On the other hand, when you use all your intelligence to find a way to sneak into a fee-paying Africa-themed party for free, we can imagine you might not have any intelligence left to be able to understand why Africans might attend an Africa Night!
All jokes aside we thank you all for coming again and we hope to see you again next month!