Hello Belgium! Where have you been all this time? We know you always come to us and enjoy our shows in Holland. But why did you not tell us you are also a very sweet, loving and welcoming host? If you told us, we might have come to you earlier! Of course it figures. You are shy and modest. You are not one to stand on top of the mountain and blow your own trumpet. Well, you know what? We found your trumpet and we are going to blow it for you!
The Africa Night atmosphere. Irreplaceable!

Geplaatst door Africa Night Belgium op Zondag 8 oktober 2017
For many reasons (which we will not bore you with) this second edition of Africa Night Belgium had a difficult build-up but based on the first show, we were always confident that come the day, Belgium was not going to disappoint. And the torrential rain that intensified around the opening time of the show did nothing to shake our faith. Like during the first edition, you, the great people of Belgium, came and came and had loads of fun.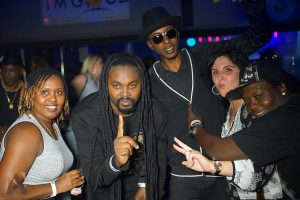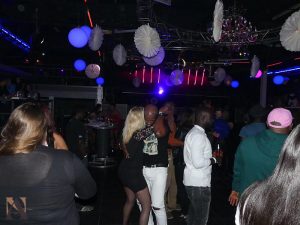 Some of you who were there during the first edition or who have been to the editions in Holland felt a bit of a difference in the music this time around.  That is because our regular DJ was not available for personal reasons. We are very grateful that DJ Sam was able to fill in at a very short notice.
It is a sign of love and affection that not 1, not 2 but 3 different people chose to celebrate their birthday yesterday at Africa Night Belgium. None of these 3 people knew each other. And true to the spirit of Africa Night, they were from 3 different countries namely Gambia, Kenya & Belgium! Of all the places you could have chosen to go, you chose Africa Night! We hope you ladies had a great time with us. We were certainly honoured to have hosted you! Hey Penda, the cake was really tasty.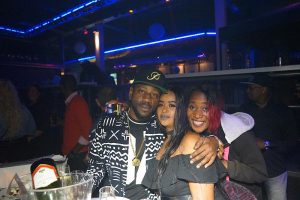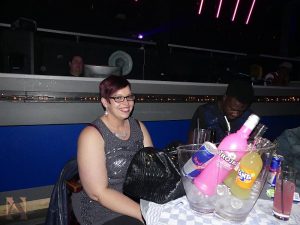 We hope to see you again on Saturday 4-11-2017 in Hechtel, Belgium for the November edition of Africa Night Belgium. (You are welcome as usual to Tilburg for the Koffi Olomide Edition of Africa Night Tilburg 21-10-2017) Don't stop spreading the news. Together, we are just at the start of a big, adventurous journey. Those in Tilburg know about that journey. It has been a non-stop beautiful journey for the past 19 years. We trust that the people of Belgium will enjoy their own Africa Night ride too and give it their own unique interpretation. We are just starting!
So Belgium wherever you have been all of this time, we are glad we found each other!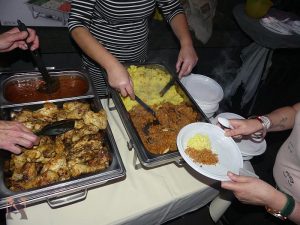 Post Script. We just got a message from the lady who helps to prepare the food at Africa Night Belgium. We had extra food left this time around. She has taken what was left to Café Anonymous to feed the homeless in Hasselt, Belgium! Wow, what a gesture and thoughtfulness. It just tells you what kind of people help Africa Night achieve greatness wherever we go. Some people will have a meal today because of Africa Night. It makes us a bit emotional too!