How do you write a blog when the weather is this great and you know people might not even read it? That is the question that came to mind the whole day with the glorious sun making its presence felt everywhere you went. But of course there must be a blog! So there you go 🙂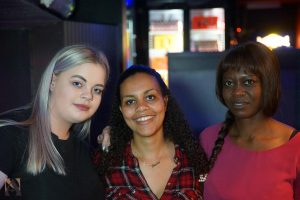 Africa Night Belgium May edition was part 1 of the 20 year anniversary celebrations of Africa Night. It was meant to be a small party with the big finale taking place in June during Africa Night in Tilburg. So, we made a limited edition of the Africa Night Freemix (this time almost exclusively selected by DJ Aziz). We had food as usual and there was a chance to win some free tickets for the June edition. The dress code was "black is beautiful" but it seemed many forgot this. But no worry, as long as the guests did not forget their dancing shoes, we were going to be happy.
In the end we had slightly less guests than we hoped but they all came into a beautifully decorated dance hall with reflective fluorescent flowers. The owners of ADIA always do a great job preparing the hall whenever we have a special themed party (thank you guys!) Some of the guests loved the flowers so much they actually took them home or found innovative ways of incorporating the yellow flowers into their dresses.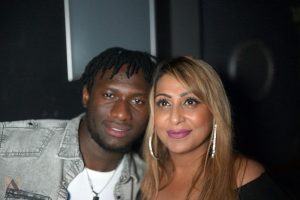 Thankfully, a lot of people brought their dancing shoes and it was nice to see that the Africa Night guests always create spontaneous moments when people throw shyness away and create a dance story on the dance floor. It is always a joy to behold. People are colourful, people are creative. People are happy.People are friendly.
Sometimes you just have to go with the African music flow 🙂

Geplaatst door Africa Night Belgium op Zondag 6 mei 2018
Slowly but surely, the people who previously came to Africa Night Belgium for other reasons than to have fun and enjoy, are realising that Africa Night is the wrong place for them. Africa Night is a place to chill and relax after a month doing some other things. Those who come to Belgium now are those who bring their smiles and warmth to the show. It is great to see people making new friends, helping each other out and generally being comfortable being there. It is the way Africa Night is meant to be. Let's keep it that way!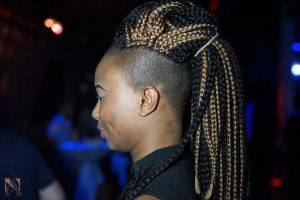 Thank you all for coming. Thank you for being part of the Africa Night DNA. It is the 9th edition of Africa Night in Belgium. By your grace Africa Night will go on and on in Limburg, Belgium! To our guests who did not make it last Saturday because this is the beginning of the Ramadan month, we missed you but wish you a good Ramadan period. We hope to see you again once you have fulfilled your holy duties.
Africa Night Belgium party at ADIA is as always every 1st Saturday of the month. So the next show is on Saturday 2-6-2018 starting as usual at 23:00 hours. Be there! Join the Facebook event here!