Love is; doing what you like with passion. What we like to do is to entertain and make people relax. You can organise a party with all possible alarms and bells like special Ladies Nights, VIP tables, Happy Hour drinks etc. Or you could just do what we do. Provide dancers with a good music and a dancing floor, step aside and watch as magic happens. We choose to keep it simple. Clothes do not make the man. It is the man that makes clothes!  Fundamentally people go out to party and that is what we facilitate.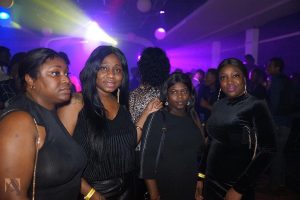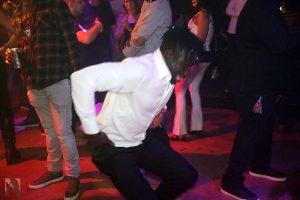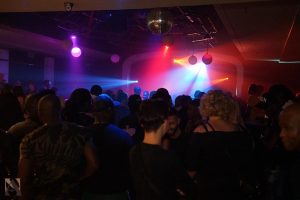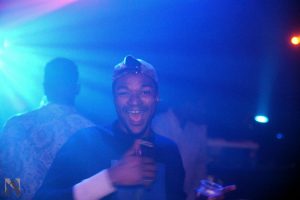 The above is written because a couple of people were a bit disappointed that we could not "create" a special table for them because they wanted to drink champagne, cognac and some really expensive stuff. People have the right to everything that is great and fair. But we are not going to ask others to stand up just because some people want to sit down who needed to show how rich they are. Everyone is treated as an equal at Africa Night. Let's us have fun.
Talking about fun, Belgium seems to love January! Last year it was the White Edition and it was sold out. This year's January edition in Belgium was the Black Edition and again it was sold out. We needed not to worry about the January empty-pocket-blues when people are broke because of the preceding very expensive month of December. Thank you all for showing faith in Africa Night. We have faith in you and we will always appreciate you.
It is right we drop an apology at this point. Some noticed that the music was not up to the usual standard. We agree! But we also have a bit more of the inside story and we are sure you will understand. It was not that the deejays suddenly went asleep on the job. 1. We were trying out a new deejay to see if we can bring some new flavour to the beats. That is why you heard some experimental stuff you might not have been used to. 2. And this is the most important reason; the regular deejay could not really mix the songs because of a defect in his sound system during the course of the night! Only one of the 2 mixers was working! So he was doing his best to keep the flow going. It was like walking on 1 leg. Happily he was able to navigate and land the Africa Nightcraft safely and without too much disruption! But if you are one of the few that noticed any hiccups we would just like to acknowledge that you were right and say sorry!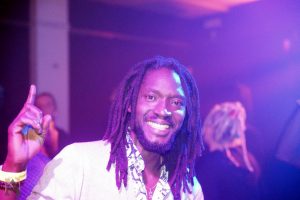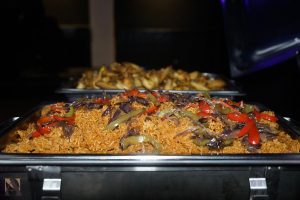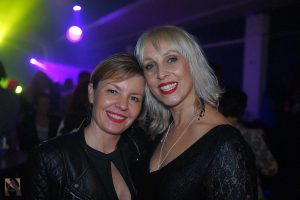 As far as black was concerned, it was a good night. Of course there were still a handful of people who "forgot" to follow the dress code. We can't force people to wear a particular colour. However it brings a kind of beauty and ambiance to an already great night if everyone is in that colour. But what a night it was! To all of you who came, we salute you! We hope you enjoyed the night, the food and the impromptu show by Sky Kay! We hope to see you again in February in Lommel.
Meanwhile the Africa Night Tilburg 2019 party year will kick off on 19 January 2019. You are all welcome to Horeca T Kwadraat, Olympiaplein 383 in Tilburg. We are starting with a touch of Red this time. Join us for another great party!