Summertime and Africa Night. It is a time of paradox. On one hand you have a period of rare "African weather" in Europe and on the other hand you have all these activities that distract some from enjoying an African night out. The vacation, the weather, the summer festivals, the long daylight days etc. mean Africa Night has to always compete against the odds in the months of July and August. We have that experience already in Tilburg and now (with the July edition) we are experiencing the same in Belgium.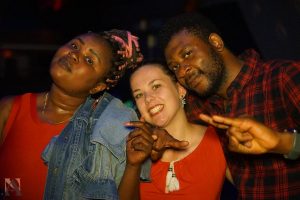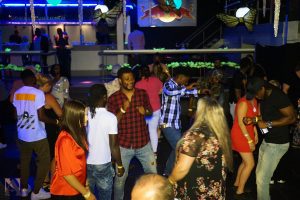 We had anticipated this so we were just planning to have fun anyway. However to be honest, more people came than we even expected. It tells us that Africa Night Belgium is here to stay and stay for a long time. It tells us people have embraced a show that started under a year ago and at that time some were predicting it won't last for longer than 3 months.  3 months being the average of how long an "African party" lasts in the Limburg province of Belgium! Well thanks to the beautiful, lovely people of Belgium, Africa Night is going to celebrate her 1st year anniversary in September (stay tuned for more news about this on the website or on our Facebook page). It will be another milestone. Get ready to party!
For those who always read our blogs about Africa Night Tilburg, you know we are always grateful to the large delegation of Belgians who come to Tilburg every month. Now is the time to return the favour! This was the 11th edition Africa Night Belgium and every month there is a large number of people coming from Holland. Some of them live just across the border but a large number drive more than 2 hours to get to Hechtel. We are very grateful for your support and love. And to us, that is another sign that Africa Night Belgium is here to stay. In cities where Africa Night have not succeeded in the past, it is mostly because people outside those cities never came there. The omens are great and together with our great hosts (the owners of ADIA) we will continue to entertain you!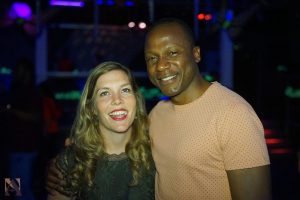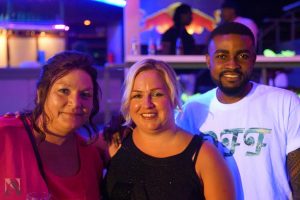 Let's meet again next month, 4 August 2018. Someone pointed out it is the Reggae Geel weekend. We say make it a super great weekend by having your reggae fun during the day and African music fun during the night! What's more, Geel and Hechtel are close enough for people to go back and forth! Win-win!
Have you registered for the Africa Night BBQ in August? If not do it via this link. We are going to make it a BBQ to remember!