When the love is pure, there can be no doubts about the lovers' intentions. When the dancers are true lovers of music then there can be no doubt about their feet and body coordination when they enter the dance arena. And when the weather is almost perfect and the music and the mood is right, there can only be one outcome; magic!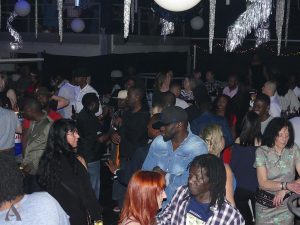 This in a nutshell is how to describe the April edition of Africa Night Belgium. The ambiance was great and the guests deserved all the credits. They came to dance. They came to have fun. They came to make new friends and they came to create magic. This is how we envisioned Africa Night Belgium to be!
The young and the younger were there. There were smiles all over. The food was really tasty too (if we are allowed to say it ourselves!) If you did not come, you missed a great show. So many beautiful new faces and so many trusted, beautiful, regular faces too. Time flies. This is the 8th Africa Night Belgium already! In one way, it feels like we started 2 months ago. In other ways it feels like Africa Night Belgium has been going on for years! Belgium is part of the family now and that is a good feeling!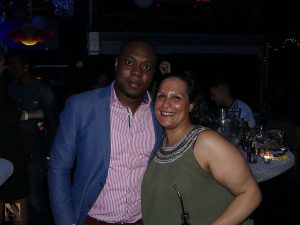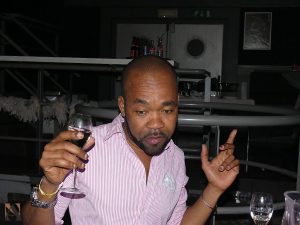 3 short anecdotes illustrate the mood of this edition very clearly. There was the heavily pregnant lady who came there to have fun. When asked when she was due she answered to our shock and surprise, "Today!" She added that she did not want to miss her last possible night out for a while! We love you too! We wish you a safe delivery.
Because Africa Night has always been about the people, we always do our best to interact with our guests and every once in a while, this personal touch gets really eerily significant too. So at a point we are talking to a new guest who tells us she is from Zambia and at another point we met another lady at the other corner of the hall who tells us she is from…… Zambia too! We did what we love to do best, bringing people together. Turns out these 2 ladies who had never met before come from the same city in Zambia and Africa Night has brought them together in Europe. New friendship created on the dance floor of Africa Night!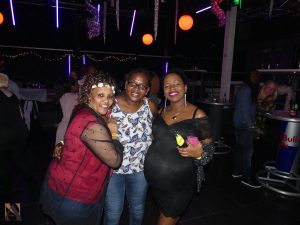 And what to say about our lovely always, smiling, always present Kenyan friend. She was laying in her bed because she was very tired. But she couldn't sleep. What do you do when you need a boost of energy? You go to Africa Night! We are glad you chose Africa Night above your sleep last Saturday!
We are grateful for the large Kenyan contingent. You guys rock as usual. We love the lovely mix of West and East and Southern Africans mixed with a sprinkle of North Africans in Adia in Belgium. Of course, what would Africa Night be without our ever loyal European, Africa music-loving contingent! Thank you all.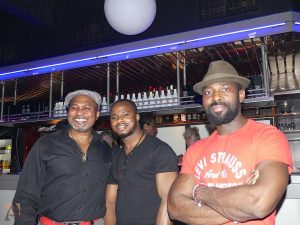 And as Africa Night is celebrating her 20th birthday this year, we have decided to give Belgium the honour of hosting the first part of the big 20 party. So the May edition of Africa Night Belgium will be a very special one indeed. Read more about it by following this link. www.facebook.com/events/167713173930898
We hope together, we can make it a big party. Thank you for the April love. We hope the love will grow even stronger in May 🙂