Most times you have your own fate in your hands. But other times karma comes along and just confuses your well thought out plans. This is the best way to summarise Africa Night Tilburg of August 2013. We had everything planned for a very special Africa Night. The holiday season was mainly over, there was no Ramadan, no Tilburgse kermis (funfair), no major multicultural festival and the weather was behaving itself. So we had a sense that it was going to be one of those Africa Nights when people were going to shuttle in and out of the hall gasping for breath because of the excitement.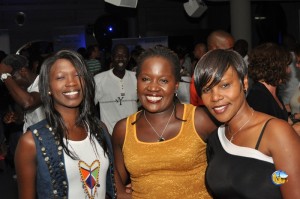 Unfortunately karma stood in the way of many! The major highway leading to Tilburg from the south was totally closed for repairs. Many had to turn back and the few who persevered came in later but with very visible frustration. All we can say to all of you whom karma played a trick on yesterday is; Pole; which is a Swahili word for sorry!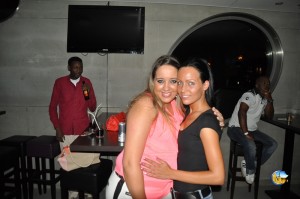 We think the guests had a great time during this edition of Africa Night. It had a great vibe to it and we were happy to welcome all the new people as always. This Africa Night also allowed us to pause and reflect on an Africa Night phenomenon. Africa Night in its 15 years of existence has always been a place to relax, to enjoy, to dance and have fun. But it is also a place where people meet.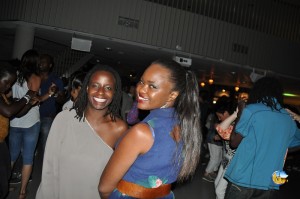 Something happened on this night that brought a big smile to our face. A lady and her husband came to us to show us the picture of their 3rd child who had his birthday the week before. Why are we mentioning this? Well, this couple met and found love at Africa Night 10 years ago! They have been happily married for the past 8 years. That really made us take a pause and reflect.
In the 15 years of Africa Night there have been so many people who have found their soul mates and partners in life. So many Africa Night children have been born and Africa Night has changed the lives of many for the better. Some cynics might also point out that good and evil go hand in hand. But we dare to say more people have found joy during Africa Night than heartbreaks.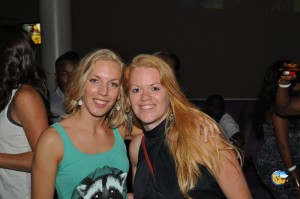 We watch with a satisfied grin as new liaisons begin and wonder where these would end. The way things are going, in about 3 or 4 years, we can expect the first Africa Night (grown-up) children to start invading the Africa Night dance floor. That would be the day!
Thanks for your time!