Sometimes when we write our blogs, we always say our thanks at the end of the article. Today we will slightly change that to say our thanks right now to all of you who came to the September 2014 edition of Africa Night Tilburg. Thank you all for doing justice to the dance floor. You danced like there was no tomorrow. You made our DJs raise their games as you raised your games on the dance floor. We were watching the whole night to see who was going to blink first as both the guests and the DJs kept challenging each other to go to the next level. If you can dance better, we will play better, the DJs seemed to be saying. And if you can play better, we will dance better, the audience seemed to be replying.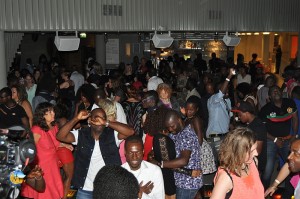 The result was that almost everybody was covered in a pool of joyful sweat at the end of the evening. Our guests generated so much positive energy during this edition that everyone seemed like they were high on something! There was so much energy they could have provided an African village with light. We thank you for coming and for bringing your dancing shoes. We thank our DJs for keeping you on the dance floor. But we will like to thank them even for another reason. They do not only play music, but they are becoming great party photographers too. For capturing the best moments of every night, we like to thank them. If you see yourself in our photo gallery and love what you see, think of our DJs. If you don't like what you see, you are on your own! 🙂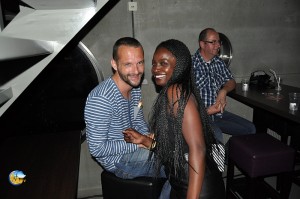 We like to thank the personnel of T Kwadraat. They prepare the hall long before our guests arrive. They stay behind to clean up long after everyone is snoring happily in bed. In between, they spend the whole of the evening serving, cleaning and generally making everyone get his/her drinks on time. They do it with a smile and a relax attitude that makes the guests feel welcome and comfortable.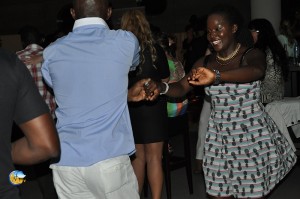 We will like to thank the ladies at the gate. They are the first ones people go to with their complaints and the last they go to with their compliments. They are the ones who have to explain to guests who come in at 02.15 hours why they have to pay €10:00 like everyone else. They are the ones who have to bear the insulting looks and be subjected to some (sometimes) nasty tongue-lash by guests who chose to come late. Just a thought; if you have ever been to a supermarket half an hour before closing time and you get that cola or bread for half the price, then you might have a point when arguing with the ladies at the door. Remember, those ladies have been standing there waiting for you from at least 21:30 hours. You chose to come late. and you are asking to be rewarded for that? In fact we think you should pay extra for keeping everyone waiting. Next time you come late, be prepared to buy the ladies at the door a drink!
One of the things we are proud of at Africa Night Productions is that we are able to raise our head high because you all feel comfortable and safe coming to our shows. A huge part of this is because of those 2 security guys in uniform who do their work firmly but with a smile. They are there for the safety of our guests. Most importantly for us, they always do more things than you see but such is their professional aura that you never notice. That is the way we want it. You come and shine on the dance floor and we do the rest. That is the basis of our relationship that started more than 16 years ago.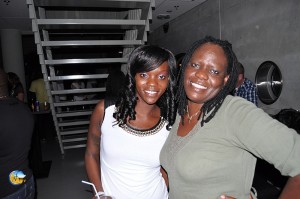 We know there are better DJs in town. We know there are better ladies who could stand to welcome you when you come in. We know there are better locations and bar personnel to hold Africa Night Tilburg. We know there are better security guys out there. The question is, why settle for better when we already have the best?! You don't get better than the best. Everything is perfect because we have the best guests. Nothing gets better than you; the best guest anyone could wish for.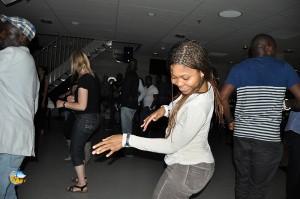 See you all next month in Tilburg of if you can't wait, let's meet during the first Africa Night Rotterdam of this season on Saturday 4-10-2014. Check http://africanight/rotterdam.nl for all the details.