One of the reasons why we continue to organise Africa Night is for these kind of people and for these kinds of moments. They have been coming to Africa Night off and on now for about 10 years. But the last time they were at Africa Night Tilburg was about 4 years ago. Speaking with them yesterday, one could only feel very privileged to provide a dance floor where they could at least have some time away from their worries.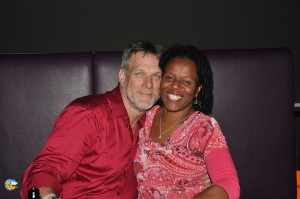 This is because in the last 4 years he (the man) has been to hell and back. He has being to the valley of death several times and stared at death's face in the past years and refused to blink. Even the doctors have written him off a couple of times. Every serious health issues one would never wish on one's enemies have visited him. We will spare you the details. But there he was,  standing on the Africa Night dance floor (holding on to his wife once in a while for support), enjoying the moment enjoying the gift of life and of music.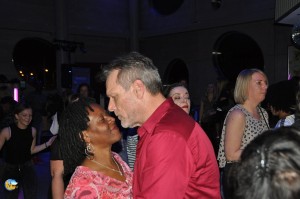 It was good it was a bit dark, so they could not see the tear in the face of the organiser of the show when they told their story. We salute your courage. We are proud to give you the arena to enjoy and have fun. We hope to see you soon again. Yes, these are the kind of people and the moments that reinvigorate us.