The idea to have a special Summer carnival After party in Tilburg during Africa Night came, as these things often do, from one of our guests. It was a long shot. The summer carnival was after all supposed to take place in Rotterdam in July. You would therefore expect all the "after parties" to have taken place there and not in Tilburg. Certainly not a month the summer carnival! However, as many know, this year's summer carnival was cancelled because of extreme weather conditions. Many who had already bought their outfits had no carnival to go to. So when one of the Africa Night customers made the suggestion, we thought we should give it a go!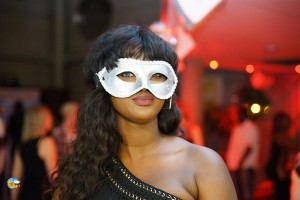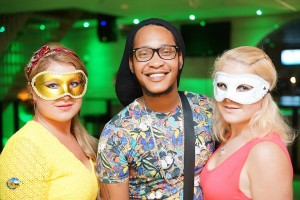 Looking back now, we are happy we did! Even though not a lot of people heeded the call to dress flamboyantly those who did, looked great and added colours to the evening. It was a slow evening that only really got going once it was past midnight. It was nice again to see the people from Senegal and Gambia do their thing when the DJ played the Mbalax music towards the end of the evening. We are blessed by dancers. Of course the evening ended with the ever popular Vulindlela song from Brenda Fassie.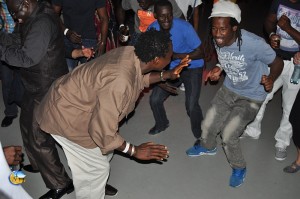 A couple of points. 3 of the most colourfully and originally dressed people got a prize last Saturday. They will go in for free from now till the end of the year! Another of our guests has suggested a dress code for September 2015. We have gladly accepted the suggestion. So the dress code will be: Traditional dress! Let us make the September edition of Africa Night a very exciting one indeed. You might even be a lucky winner if you are very innovative!