We have a short blog this time!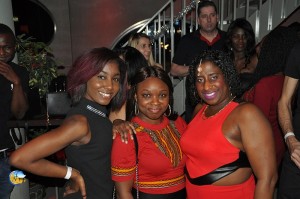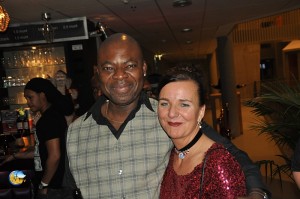 One of the great advantages of the new mix of people coming to Africa Night is that it brings new dynamics to the way Africa Night is organised. For example years ago, if we announced a dress code, nobody was going to adhere to it. This year however, we have been pleasantly surprised at how many of the guests join in. Many even come to ask or suggest dress codes for other editions. The result is that Africa Night is looking even more colourful each time we suggest a dress code! For this December the code was Ladies in Red, Men in Black. We will leave you to judge by the pictures if it was a success or not.
Spontaneously we said a musical thank you to some of the Africa Night Tilburg Legends during this Africa Night. The Legends, in case you did not know, are those who have been coming to Africa Night from the time we were still on the Boat "De Albatros". It was good to see so many of those people in the house. By clearing the dance floor and asking only the Legends to come and dance to the old Extra Musica song Etat Major, we honoured those loyal people. We thank and salute you for all the love through those years.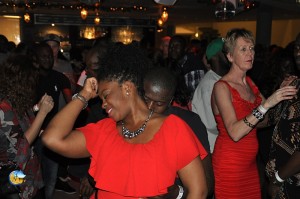 Now is not the time for long blogs. It is time to put your feet on the table and look back at the videos and pictures of the December 2015 edition of Africa Night Tilburg. 212 times we have entertained you in Tilburg. 212 times you have brought a big smile across our faces. Let's do this again in 2016. Shall we go together on a date? Saturday 16th of January 2016? At the usual place in Tilburg? Great! See you all then! Meanwhile have a wonderful holiday seasons. The crew of Africa Night wishes you all a great and healthy 2016!