Well it was nice to see some old faces we have missed turning up during this Valentine edition of Africa Night to show us some love. Although there was enough love to last us for the rest of the year, love came later than normal. We know coming late is a tradition that is never ever going to change in Tilburg but waiting to arrive as late as last Saturday was taking it to the next level. Hahahaha.  The new Belgian delegation arrived early though. The Dutch have a lot to learn about coming early from the Belgians for sure. Even during Africa Night in Belgium, they are always early compared with their Dutch counterparts.  Thank you Belgium!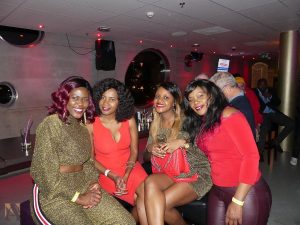 However once the dots, touches and the full dresses of Red began to stream in, the night became one to cherish. We hope you will enjoy your Valentine CD. It is something to listen to when you are feeling romantic. As always some will like the CD and some will not. It is a question of taste. One thing for sure, it was made with love.
Without much ado, let's tell you about the programme in March 2018 as we continue to celebrate 20 years of Africa Night. March is a bumper month! 3 Africa Nights in total! 3 March = Africa Night Belgium (if you have not been there, you should check it out!) 17 March = the regular Africa Night Tilburg but this time with free African food! 31 March = Africa Night Special Reunion party. at the Boot where it all started 20 years ago! If you have been there before, you are invited back and if you have never been there, you are welcome to the Roots!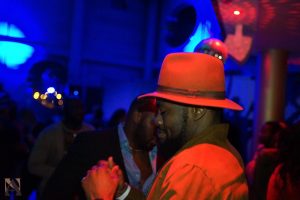 Check for all the information on the website and book your tickets online. Early bookers always pay less! The most important question people ask now is; why should I buy a ticket beforehand if I am not sure I will come? The answer is very simple. You don't have to. You can buy your ticket online when you are absolutely sure you are coming. You can buy your ticket whenever you want until 45 minutes before an Africa Night ends. You can theoretically book your tickets online just before you leave your home! From March in Belgium people who buy at the door will pay more. They have been informed. From May 2018 in Tilburg, if you buy your tickets at the door you will have to more!
Please use the comment section at the bottom to comment and/or ask your questions. We shall be glad to answer you.
Thank you all for your love and the vibes you bring. It is what gives us energy even when we are a bit down. Let's meet again everywhere next month!
PS: This is the playlist of the Africa Night Tilburg Valentine CD!
001 – C4 Pedro Feat. Sauti Sol – Love Again
002 – Highpitch Band Afrika – Despacito (Kimeru Cover)
003 – Yemi Alade ft. Nyashinski – Nakupenda
004 – Banky W – Heaven (Susu)
005 – Ykee Benda – Superman
006 – Dynamo – Only One
007 – Diamond Platnumz – Sikomi
008 – Trevor Dongo ft. Souljah Love, Shayman Shaiz – African Girl
009 – Alikiba – Seduce Me
010 – Vanessa Mdee x Jux – Juu
011 – Mafikizolo – Love Portion
012 – Nyashinski – Malaika
013 – Simi – Love Dont Care
014 – Gilad & Wendy – Usiende
015 – Le Band – For You
016 – Fally Ipupa Ft. R. Kelly – Nidja
017 – LaSauce Ft. Amanda Black – I Do
018 – Fally Ipupa – Service
019 – Timi Dakolo – The Vow
020 – 2 face – African Queen
021 – Sauti Sol ft. Tiwa Savage – Girl Next Door
022 – Banky W – Made For You