Africa Night had about 200 valentines this year! We asked you to come with a touch of Red and most of you honoured our call. We had hoped to build a circle of hearts with the roses we asked you to bring. While you did not bring enough roses to build a circle of hearts, you all showed up with a big smile that got our hearts melting!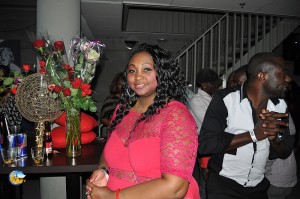 The big German contingent stood out too. Thanks for coming and for shining. Danke schön! There was colour Red everywhere we looked. We at Africa Night Productions want to applaud your creativity. From the touch of Red on your shoes to the other shades of Red in your colour combination. There were at least two people who wore their red roses on their heads! If you look at the pictures or the short video slide we made, you will see the colour Red is a beautiful colour. This gave the night the romantic ambiance we had in mind when we asked you to come with A touch of Red! We say a big thank you to all of you! For the second time in 3 months we have suggested a dress code and the majority have joined the fun. You are the coolest! The Africa Night guests are the best. Yeah okay, we've said that 200 times already in the past. We will never get tired of saying it because you are.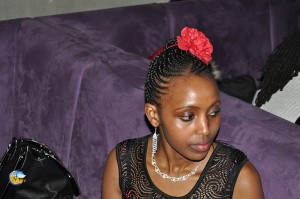 On the subject of gratitude, spare a thought for our deejays. You all come to Africa Night for different reasons but we would like to think that the music is the common magnet. Every month our deejays do their best to give you the music that will keep you on the dance floor. They are volunteers who have to constantly be on top of their games trying to satisfy the majority of the guests.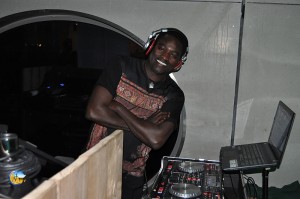 Of course there are times when they don't get a number or two right because of people having different tastes. But generally, all of you can testify to the fact that they do their best with an ever present smile at all times. We hope you will continue to show them your love. We at Africa Night Productions have always privately thanked them for their contributions. We also want to use this opportunity to show our public appreciation to them. Maybe next time, you can bring them a rose or two!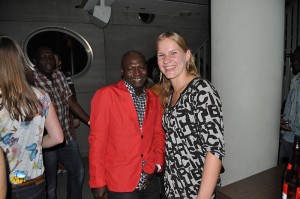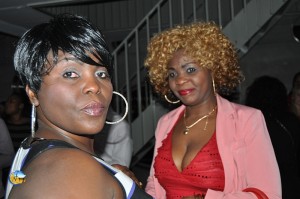 See you in March again. DJ Aziz and DJ Sam are back in the music kitchen as we speak cooking up some new songs flavours for you. We have 2 dates in March! Join us for Africa Night Rotterdam on Saturday 08-03-2014 in Grounds Podium Café; Pieter de Hoochweg 125, Rotterdam. Africa Night Tilburg is on Saturday 15-03-2014 in Horeca T Kwadraat; Olympiaplein 383, Tilburg. Let's keep on dancing!